Profile

Free Account
Created on 2012-11-01 14:43:43 (#1791996), last updated 2012-11-01 (255 weeks ago)
11,924 comments received, 1 comment posted
3,374 Journal Entries, 76 Tags, 0 Memories, 6 Icons

About

Mini Bio
Who
name] diet otaku, diet, rachel
birth] 9/27/81
sign] libra, rooster
location] dallas, tx
political] democrat (like HARDCORE)
icons]diet icons

this journal] is my personal journal, and as such i keep it friends-only. i am picky with who i add; i'm not going to friend you just because you friended me. after all, if i wanted just anyone to be able to read my journal, i wouldn't f-lock it. ;) things that will probably get you friended: posting frequently, commenting frequently (lol attention whore), sharing several common interests, and it helps if your journal makes me laugh. i like to laugh.

current theme] back to ATLA! i just can't let all those icons go to waste. also, zutara. <333

warnings] i complain and swear A LOT. like fer srsly. i am also prone to CAPSLOCK, lolcatspeak, and the liberal abuse of 4chan memes. i am also 99% likely to say something that will offend you, because i am a bitch and i hold NOTHING sacred. NOTHING. so if you are offended by anything, ANYTHING AT ALL, DO NOT FRIEND ME UNDER ANY CIRCUMSTANCES.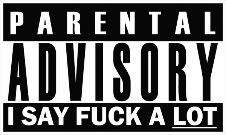 What
anime] slayers, azumanga daioh, fruits basket, fullmetal alchemist, ouran high school host club, kuroshitsuji, lovely complex, xxxHOLiC, and like 100 others. i tend to watch at least 5 shows a season, if there are that many good ones airing.

television] avatar: the last airbender, the critic, family guy, whatever i feel like watching online. i don't pay for cable so anything i watch has to be via DVD or the interbutts.

movies] wall-e, monty python & the holy grail, accepted, eurotrip, dumb & dumber, jurassic park, stick it, twister, liar liar, and maybe a few others. i'm not much of a movie buff.

music] kanon wakeshima, hinoi team, miyavi, shiina ringo, my chemical romance, garbage, various anime music and a bunch of other random shit.
ಠ__ಠ
fangirling] sebastian (kuroshitsuji), xellos (slayers), zelgadis (slayers), zuko (ATLA), kyo (FB), haru (FB), shigure (FB), plus lots of others, not necessarily in that order.
diet icons&profile layout

Connect
4chan
,
a:tla
,
animation
,
anime
,
avatar: the last airbender
,
azumanga daioh
,
capslock
,
clone high
,
computers
,
drawing
,
elfen lied
,
fma
,
fruits basket
,
fullmetal alchemist
,
gay rights
,
grenadier
,
hare+guu
,
hentai
,
howl's moving castle
,
icons
,
internet
,
japanese
,
jigoku shoujo
,
kannagi
,
kuroshitsuji
,
lovely complex
,
lucky star
,
making icons
,
maria†holic
,
master of mosquiton
,
mcr
,
melancholy of haruhi suzumiya
,
monty python
,
music
,
my chemical romance
,
nogizaka haruka no himitsu
,
princess tutu
,
psychology
,
rosario+vampire
,
shiina ringo
,
slayers
,
toradora
,
vampire knight
,
zero no tsukaima
,
雅-miyavi-

People
[View Entries]

[livejournal.com]
astridmyrna
,
azula
,
caterfree10
,
cosmicmonster
,
crazy-usagi
,
dietotaku
,
elystia
,
fadedelegance
,
fussyfangs
,
heavenlymaron
,
iconzicons
,
itsumopinku
,
kungpow333
,
mango-sama
,
merchan
,
mrbnatural
,
mrmazoku
,
neatlittlelass
,
obsidianfoxfire
,
officialbizness
,
onigirichan
,
optionalpants
,
pinumbra
,
ponyboy
,
renagrrl7
,
revulo
,
sadladybug
,
sharnofshade
,
skankerzero
,
solitude-regret
,
steotrron
,
youkaislayer
,
zully

Communities
[View entries]

Member Of (1):

Subscriptions (3):

Administrator Of (0)

Feeds
[View Entries]

Subscriptions (0)

Linking
To link to this user, copy this code:
On Dreamwidth:
Elsewhere: